Advancement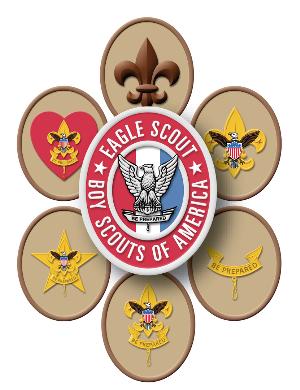 For Scouts working on the next rank or on a Merit Badge, this is a good starting point.  Below you will find links for may topics.
All Scouts are REQUIRED to periodically turn in their Scout Handbooks for the Advancement Chair or their designee to enter information into TroopMaster and Scoutbook.   This is the Scout's responsibility!!
Any questions?
See your Patrol Leader first, if they cannot help you, then come to the Advancement Chair, Scoutmaster, or Assistant Scoutmasters.
**Eagle rank related items can be found on the Links/Forms tab above.**
Board of Review Procedures
Board of Review Procedures
Merit Badge Procedures
How to Earn a Merit Badge!
Merit Badges
http://usscouts.org/meritbadges.asp
Leadership Project Submission Form
Leadership Project Submission Form
Considerations For Projects
Things to consider when planning your service project